Cultural Unit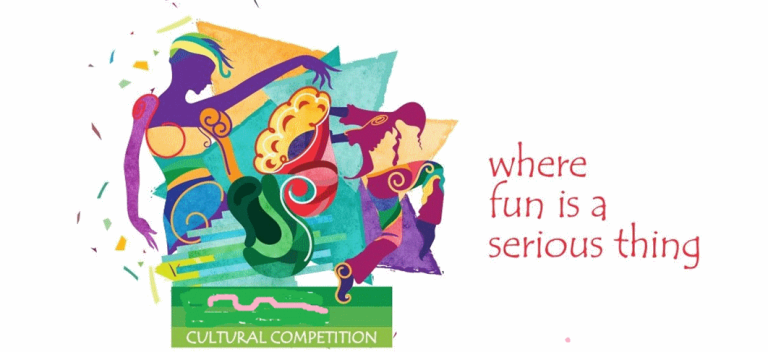 Cultural activities is preparing students for real life and strengthening their personal skills. Cultural activities not only help students to identify themselves with the college, but also assist students to develop themselves in a desired field and also improve skills such as organizational, presentation, leadership and interpersonal communication.
The cultural side of our College provides numerous opportunities for students to get involved, have fun, showcase their talents, and compete among the students in a variety of competitions.
Every year the following competitions held in our college:
Music Competition
Dance Competition
Recitation Competition
Debate Competition
Quiz Contest
Rangoli Competition
Extempore Competition
The Students' Union is an active organization which, with the loving guidance of a committee of teachers, provides effective leadership in various activities geared to bringing out the best in the students by organizing this cultural activity.
Cultural Sub Committee
| Sl No. | Name | Designation |
| --- | --- | --- |
| 1 | I.C. | Chairman |
| 2 | Samir Mondal | Convener |
| 3 | Uma Mishra |   |
| 4 | Falguni Mondal | Secretary |
| 5 | Supriya Mallik |   |
| 6 | Malay Pradhan |   |
| 7 | Avibaran Jana |   |
| 8 | Palas Mukherjee |   |
| 9 | Sudipta Sadukhan |   |
| 10 | Chandan Kumar Jana |   |
| 11 | Nirmal Bera |   |
| 12 | Raju Adhikari |   |