Principal's Desk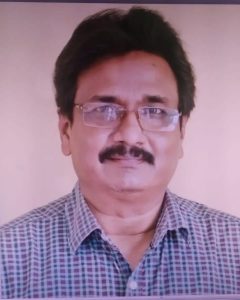 The seeds of the tree of knowledge that took root by some local enthusiasts on an auspicious day in 1972 has gradually branched and bloomed out into a beautiful large tree and established itself as 'Moyna College'. It was a humble beginning, but the seeds of promise were sown. With the revolving passage of the wheel of time, the college has evolved itself and developed as a full-fledged multi-disciplinary co-ed college with roll strength of about 1500 students.
This seminary is established in Moyna block of Purba Medinipur district of West Bengal as the only multidisciplinary general degree college within the Moyna police station area. Situated on the western bank of the river 'Kangsabati', it is only 18 kilometres away from the Purba Medinipur district headquarters, Tamluk, which is historically known as 'Tamralipta', the famous ancient sea-port town.
We at Moyna College are acutely aware of the challenges faced our students, and we are constantly endeavouring to upgrade ourselves so that we can prepare our students for the ensuing life's battles. In the age of globalization and market economy higher education now is passing through a complex situation. Students need to be academically qualified as well as professionally skilled to be successful in a particular field. Moyna College has constantly been trying to make the students not only knowledgeable but also skilled in their fields. That is why we are trying to introduce many numerous vocational and certificate courses apart from the traditional ones. We encourage innovations and implementation of digital technology. We are also in the process of upgrading our infrastructural facilities by extending a new wing to the Activity Building; improving facilities in the Women's Hostel; moving our library and laboratories in order to provide better service. Many more improvements are on the way.
2022 is the year of Golden Jubilee celebration of our college. We plan to celebrate this glorious occasion with grandeur as well as with service. We have planned a series of academic, entertainment and service-related programmes which are fitting for an educational institution of our stature. I, on the behalf of the Presidents, the staff and the students of Moyna College, invite one and all to join us and partake in our happiness on the occasion of our Golden Jubilee celebrations.
Above all, Moyna College is an abode of ideal natural and human environment. I invite all to take part in the dynamic process of education that we have pledged to provide to our students